Location
Carter's Quay
Carter's Quay, Stabler Way, Poole, Dorset BH15 4FJ
Renowned for its award-winning sandy beaches, World Heritage coastline and almost landlocked harbour – often referred to as the St Tropez of British beach resorts – Poole is arguably one of the most aspirational and desirable places to live on the South Coast. Its sparkling waters play host to water sports all year round, from windsurfing, water skiing and jet skiing to fishing, sailing and swimming. Excellent amenities abound, with Poole's bustling Quay, historic Old Town, vibrant high street and Dolphin shopping centre fulfilling all your shopping requirements. Cosmopolitan cafes, gastro-pubs, trendy bars and sophisticated restaurants are the perfect place to relax with family and friends, while the town's various leisure amenities, including The Lighthouse Arts Centre and Tower Park entertainment complex, provide plenty of diverse attractions. Poole also offers a good selection of primary and secondary schools.

With the high chalk escarpments and ridge tops of West Dorset on one side and the ancient woodland of the New Forest on the other – each designated an Area of Outstanding Natural Beauty – walking, cycling, horse riding and mountain-biking offer fun for all the family. The Jurassic Coast, England's first National World Heritage Site is on your doorstep, with 'blue flag' beaches all around. Dorset is a golfer's paradise, while the water sports are second to none. Carter's Quay is in an ideal location to take advantage of all the area has to offer. With Poole station just over a mile from your front door, Bournemouth just six miles away, Salisbury and Southampton both less than 40 miles away, Poole offers easy access to popular resorts, ancient cities and modern transport hubs alike.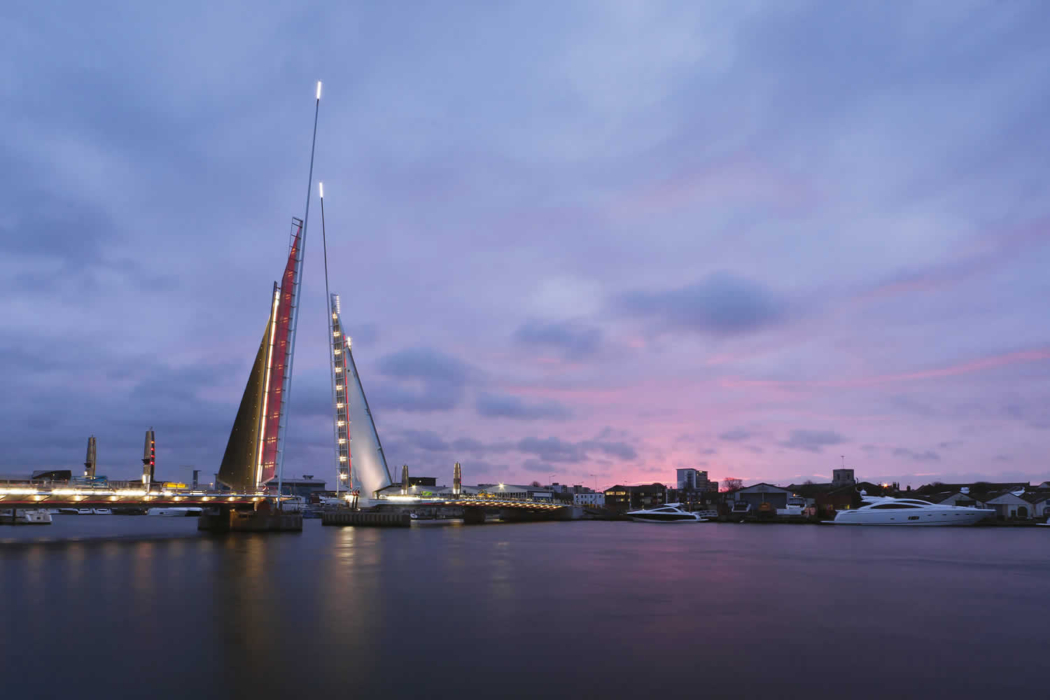 With shops, bars and restaurants planned for this charming new quayside, Carter's Quay is destined to become a desirable new setting in which to enjoy a sociable lifestyle. Whether you dine out to the gentle lapping of waves, idle away time watching the iconic Twin Sails Bridge, or simply delight in the ever-changing vista, rain or shine, there is always something to enjoy when you live close to the water's edge. Alternatively, you can relish the tranquillity of creatively designed landscaped spaces or play with the children in one of the five designated play areas.
Combine all the benefits of modern living with the superb specification, quality and hallmark of a new Inland home and Carter's Quay will be the perfect place to enjoy a truly fulfilling lifestyle.
Contact us about Carter's Quay
Please fill out the form below and one of our team members will get back to you as soon as possible.